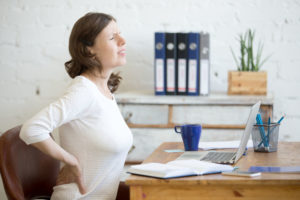 Post published:

May 20, 2021
If you're suffering from persistent back, neck, or sciatic pain, it may be time to try a new treatment approach. Non-surgical spinal decompression therapy is a safe, non-invasive option that can make a sizable improvement in your pain, as well as the overall health of your spine.
Let's learn more about spinal decompression therapy, the benefits that it provides, and whether or not it's right for you.
What Is Spinal Decompression Therapy?
Available at the Florida Spine & Injury Institute of Lakeland, non-surgical spinal decompression is a non-invasive treatment that can effectively relieve back and sciatic pain, including pain from bulging and herniated discs.
(more…)