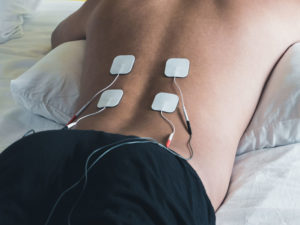 Post published:

March 20, 2021
Electrical muscle stimulation is a therapeutic technique designed to speed the recovery process while providing relief from pain. It can also be used to improve strength and athletic performance. For many patients, electrical muscle stimulation provides many benefits when incorporated into a recovery regimen.
How Does Electrical Muscle Stimulation Work?
In electrical muscle stimulation treatment, electrodes are positioned on the skin close to the injured area. Through these electrodes, gentle electrical pulses are delivered through the skin to the injured muscles and nerves. These pulses travel through nerve fibers to reduce or fully inhibit the pain signals going to the brain.
(more…)