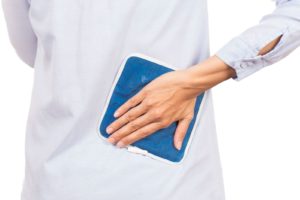 Post published:

June 15, 2021
It's common knowledge that cold and heat therapy is recommended to help heal injuries. But, what many people are less sure of is when to use cold therapy and when to use heat therapy. While the answer can differ from case to case, there are guidelines that you can follow to ensure that you're taking the best possible care of your injury.
When To Use Cold Compression
Cold compression is usually most effectively used for acute injuries. In the first few days after the injury occurs, cold compression can help reduce inflammation and pain. Ice can also help manage inflammation and pain for chronic injuries. After activities that cause a chronic injury to flare up, using a cold compress can help you manage the injury and prevent it from swelling.
It's also important to note that cold compression is only beneficial if you use it properly. Apply the ice for no longer than 20 minutes at once. Place a thin rag or towel in between the compress and your skin to prevent damage to your skin.
(more…)